Investment projects with scope: Cheviot
This heading has a budget of

£3
2019-05-16 • admin • Cheviot
New beginning is to bring NEW and exciting sports to Cheviot area such as Floorball, Dodgeball, Handball and many more. This fantastic opportunity will be available to all ages, while we focus on health and wellbeing our aim is fun for everyone.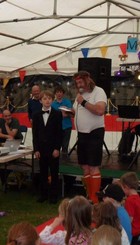 2019-05-16 • admin • Cheviot
Our much beloved Fete Marquee is on its last legs, please help us to buy a new one! It's the heart of our Village Fete, but we use it all year for community events. It's a priceless resource for all in the village and beyond. Please vote for Ancrum!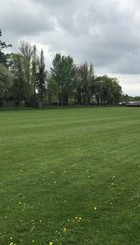 2019-05-16 • admin • Cheviot
Kelso FC is a Community Club committed to as many children/adults playing as possible (current-10 teams/180 players) No. of games to be played has increased by 40% since 2018. Another pitch with movable goals is critical to support this extra demand.
2019-05-16 • admin • Cheviot
This will allow the ongoing programme of festive lighting to progress in new and innovative ways. More importantly will open up new parts of the town to create a display unrivalled in the Borders, creating a feel good factor plus economic benefit.
2019-05-16 • admin • Cheviot
Over time, the churchyard has become overgrown. We will clear overgrown areas, improve access, provide seating, an information board & booklets. We will create Heritage potential and restore for future generations.
2019-05-16 • admin • Cheviot
Kelso Wheelers will improve and enhance a popular Community facility which offers a lifestyle choice to improve health and wellbeing for all by enabling both disability and young cyclists access to Angraflats off road cycling trails.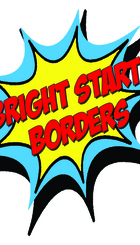 2019-05-16 • admin • Cheviot
Bright Start Borders needs your support! We are a small child care organisation seeking to start the Bright Start Jollies programme. This will provide music, dance, art & sport sessions for our Toddlers & After School clubs plus School Holiday trips!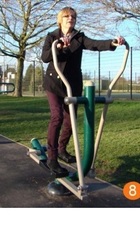 2019-05-16 • admin • Cheviot
The Community Fitness Suite has 8 stations for use by up to 12 people at a time. Suitable for all ages and abilities, combining cardio and strength workouts. Made especially for park space, and will encourage the community to get fit at their own pace.