Investment projects with scope: Tweeddale
This heading has a budget of

£5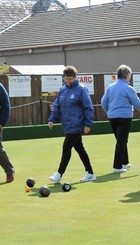 2019-05-16 • admin • Tweeddale
We wish to upgrade the changing rooms & make them weatherproof. To secure the club's future by providing the necessary facilities for bowling. Many of our members live alone, and the club acts as a space for social interaction whilst participating in sport.
2019-05-16 • admin • Tweeddale
Vote for Newlands Activity Centre and turn the Centre into a first class Theatre, Dance, Performance and Exhibition space. A lighting rig will allow us to host new activities plus provide training and work experience to budding Theatre Technicians. 
2019-05-16 • admin • Tweeddale
To provide an archive to store and catalogue historical objects, documents and records relating to Innerleithen's past and set up a database which would be accessible to members of the community and researchers either in person or online.
2019-05-16 • admin • Tweeddale
We are looking for the funding to assist with our venue hire for the next year. A Homecoming Event will start our centenary year to coincide with the end of the Beltane Festival. We hope that LBF will allow the art to be taught for years to come.
2019-05-16 • admin • Tweeddale
Celebrating Walkerburn's heritage, pictures of the mill interior at work and local wildlife will be painted into the window openings of the mill on the A72, improving the village appearance and creating a focal point for residents and travellers.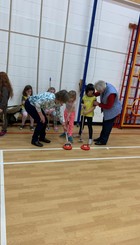 2019-05-16 • admin • Tweeddale
All Together Now – is an intergenerational project bringing together the different generations in the Clovenfords/Caddonfoot area for 3 fun taster sessions to try activities such as New Age Kurling, Campfire Building and a Bake Off.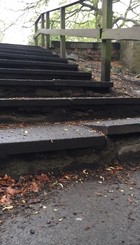 2019-05-16 • admin • Tweeddale
To create a short, level connecting path beside the Tweed to bypass two large sets of steps, enabling easy access to Haylodge Park from the town centre for wheelchair users, those with prams and the less able bodied to enjoy the park and the river.
2019-05-16 • admin • Tweeddale
Positive Transitions, run by Peeblesshire Youth Trust & Tweeddale Youth Action will support children in the move from Primary to High School, which can trigger anxiety and stress. We will run activities and a summer residential to build confidence and resilience.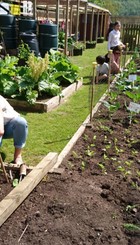 2019-05-16 • admin • Tweeddale
The Edible Garden is a community garden run by volunteers, teaching all aspects of growing, food waste, reducing landfill and our carbon footprint. Providing access to healthy produce to improve diets and health. Linking in with the local school/clubs.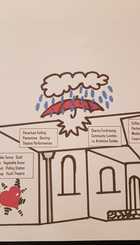 2019-05-16 • admin • Tweeddale
Under the leadership of the late Mollie McIntosh we have worked tirelessly to keep our doors open. The roof now has nail sickness and needs urgent repair. Without a roof there will be no Hall and without the Hall our 28 user groups will be homeless.